What is IT STAFFING?
IT Staffing is an outsourcing strategy where the service contributor provides skilled staff to the client and helps the client in achieving business objectives.
IT Staffing is an efficient way to get highly qualified and specialized Personnel at a substantially low cost.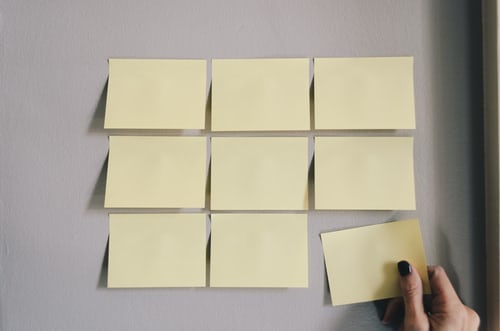 What are the Challenges in Operation Management in IT Staffing?
1: Timesheet Management:
Most companies have used paper timesheets. This resulted in a multitude of difficulties including missing sheets and storage issues. The biggest problem comes down to accuracy, as there are mostly discrepancies between time-worked and time-reported. There are employees who turn in late timesheets and this can be a challenging problem for employers as well. If the company is big a lot of issues come with an employee managing the multiple sheets.
Solution:
An employee timesheet system is an automated timesheet tracker that sends the timesheet requests to Managers as soon as an employee submits the employee timesheet form for approval. An employee timesheet system keeps track of the number of hours worked, additional overtime, and funnel timesheet requests to managers, HR, and payroll.
These timesheet templates are configurable to your unique business needs and allow your employees to accurately track their time against a specific project, task, activity, and project. You can even set productivity targets for employees to see who is meeting their goals and who needs help. The cloud-based platform enables your employees to record their time from anywhere and on any device. The agile capabilities allow the employees to submit their timesheets as soon as a task, job, or project is complete to enable real-time approvals, billing, and payroll processing.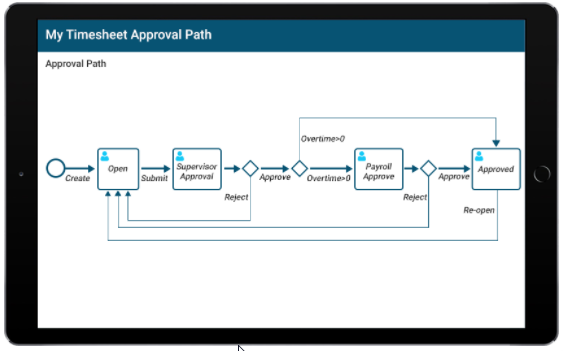 Timesheet Billing:
Timesheet Billing time is tracked with a timesheet and then billed to the client. In project management, the timesheet enables the project manager to track the time and labor expenses related to the project.
2: Payroll Management:
Payroll Management seems like a simple task where you consolidate hours worked, calculate wages owed, and send out paychecks followed by updating the records. Yet, when it actually comes to payroll management, every organization faces its unique set of challenges.
Solutions: Payroll integration software is to make payroll processing easy and error-free for your organization. Get Payroll information about any employee within seconds. Paychex, QuickBooks, and ADP integration to accurately generate payroll for thousands of employees within minutes.
3: Leave Management:
Nowadays, managing employee leave has almost become a full-time job for HR. Managing employee's daily presence is a difficult task for the HR department. HR department's goal is to ensure employees are at their happiest and healthiest in the workplace. One of the most effective ways to achieve this goal is through a comprehensive leave management system. To track the record of each employee manually is a very big task, HR also gets stuck by calculating manually.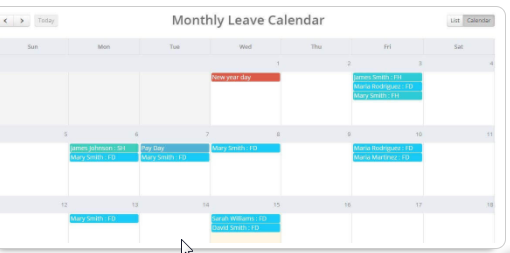 Solution: Leave Management System software helps to reduce the cost of absenteeism and boosts employee productivity with proper checks in managing sick time, vacation time, late arrivals, and more with full visibility, all under one roof. Leave Management for IT staffing businesses where users can check and apply for leaves from the mobile app or website.
It eliminates manual work and reduces chances of errors while applying, approving & rejecting leave which enhances the payroll processing efficiencies. With our intelligent leave management system, it's easy to record, track and monitor employee leave details in one go.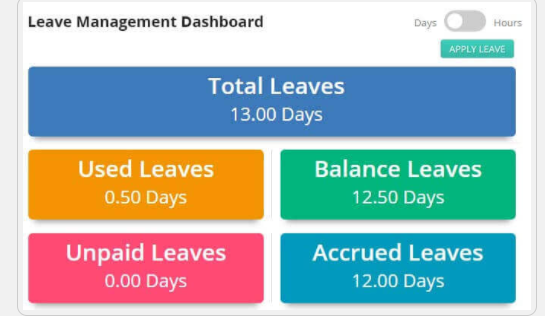 4: Attendance & Time Management:
Attendance Management keeps track of your employee hours. Now a day in this covid19, most companies are working from home, so it becomes very difficult for HR to keep a record of attendance.
Time management was a challenge during normal times. Now the pandemic has introduced a whole new set of issues, including sharing workspace with our significant other and managing our children's educational needs from home. In this situation, it is very difficult for HR & employees to manage the time and finish the work on a given timeline.
Solution:  Timesheet Solution Software helps in tracking attendance, offers a web login facility is generally known as an online attendance management software. These functions use cloud technology to ensure that one's attendance data can be accessed and logins and logouts performed from virtually any location with an internet connection.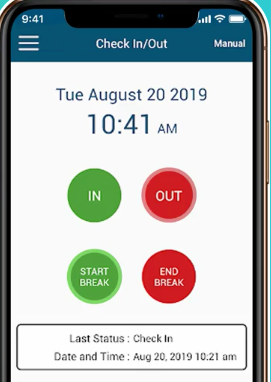 The employee can view Timesheet on regular and overtime hours based on daily, weekly, and monthly in real-time.
Managers can approve employee time clock app hours by just simply tapping the "Approve" button right on their mobile device.
Authenticate attendance with the mobile app face detection for the complete removal of buddy punching and save yourself from being tricked.
Keep track of who is clocked in and where via GPS.
5: Project Management:
Working remotely from home is a fantastic experience, but it also comes with some challenges that affect productivity. It is very difficult to monitor employee efficiency and success rate and also to know your company's expectations and ensure they comply accordingly.
Solutions: Project Time Tracking Software offers direct access to the online timesheets to employees, managers, and the administrator via mobile or desktop app.
Maintain daily, weekly, or monthly timesheet workflows with easy weekly submissions.
Track working hours by customizable workflow.
Quick and easy time entry allows your employees to update the effort spent on projects and other tasks accurately and efficiently.
Employees can view and update their personal information and work-related details.
Employees can access key information about their projects anytime, anywhere through mobile apps and websites.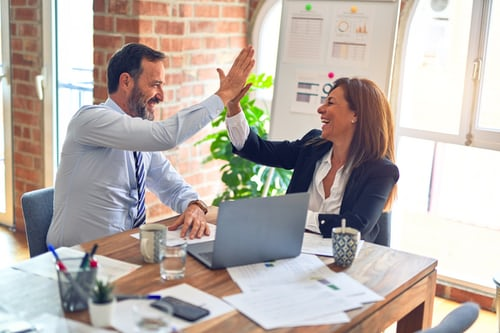 Advantage of Timesheet
Reduce time wastage – Timesheets help you understand where you are wasting labor. They help weed out tasks that take longer than necessary and assist you in making decisions as to how you can optimize your tasks.
Automate your billing – Organizations that render services to clients based on billable hours use timesheets for billing. This can reduce your costs by automating billing and invoicing. Automated billing can also increase revenue.
Take control of your day -Timesheets help you stick to your plan. This way you can put the low-value tasks on the back burner and focus first on important tasks.
Better Task Planning and Prioritization – You know which tasks are more aligned to your goals for the day and week. Hence you plan your work week accordingly. Man with a plan!
Reconciliation –Cloud-based financial management and accounting software suitable for small to midsize IT Staffing firms and can provide financial reporting and operational insights as well as the ability to automate critical financial processes.
5: Benefit Management
Companies provide multiple benefits to their employees such as Health Insurance, Gift cards, Tax-Free Employee Benefits, Fuel, Meal, etc. Maintain all the records on paper is very difficult.
Purely Tracking is providing the best & Simple Software for all these solutions.
Solutions: Purely Tracking is providing the best & Simple Software for all these solutions. The employee can simply put up a request for Health Insurance and can apply for gift cards, it automatically shows the notification to HR Department and HR can easily proceed further with the help of software.
Conclusion:  Purely Tracking is the most effective free Time & Attendance Software with unique features such as Time Clock, Time Sheet, Leave Management, Benefits Management, and payroll. Purely Tracking is a Web and Mobile solution focusing on efficiently managing the entire workforce of the company.
Try it Free – https://www.purelytracking.com/try-it-free