Benefits Management is about updating, creating, and managing benefits for the employees of an organization which is generally assigned to the HR department. This function empowers the HR department with a powerful set of tools for defining, maintaining, tracking, reporting, and also comparing benefit packages. The software can track all of the employee benefits such as membership of employee wellness, medical insurance, dental insurance, life & disability benefit, etc. The employee benefits cover the indirect payment of your workforce.
Why Employee Benefit Management is Important?
Giving benefits to your workforce shows that you are not only invested in their health but also other aspects of their life. This plays an important role in forming a solid workforce by investing in your employees. This leads to a better working environment, better productivity, and greater satisfaction. This also helps to attract new talents as more professionals will look  to your organization for an opportunity. This is a unique way of people management which also helps to retain professionals as they realize the efforts taken by the company. Benefit Management plays an important role in increasing the productivity of your company.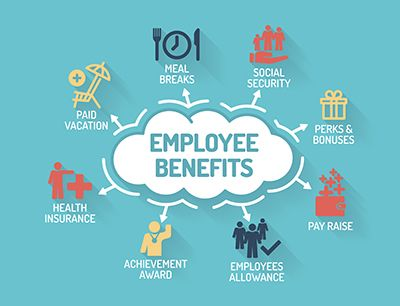 Type of Benefits Management to Implement at Workplace
Medical, dental and vision to keep your employee happy and healthy.
Give your employee tax saving on their flexible and healthcare saving account spend
 Make the daily trek a little sweeter with tax-free savings.
Life and Disability insurance allow employees peace of mind.
Help employees prepare for retirement plan via company 401k tax free saving plan.
Encourage employee fitness and total health with a gym membership and more.
Conclusion
Benefits Management is essential as it increases harmony, productivity and significantly reduces the company's direct and indirect losses.
Feel free to Know more about benefits & Features