Benefits of Empowering Your Business with PurelyTracking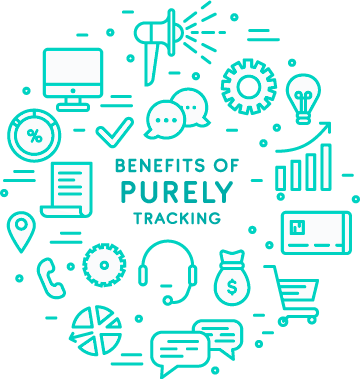 All-in-One Solution: With Time Clock, Timesheet, Project Management and Payroll Generation - PurelyTracking is the best all-in-one time tracking solution!
Save Time & Money: PurelyTracking has saved businesses an average of $4500 annually by eliminating needless paperwork and incorrect payroll!
Universally Trusted: PurelyTracking is the trusted time tracking solution for businesses from Manufacturing, Information Technology, Hospitality, Pharma and many more!
Payroll Integration: HR managers can generate accurate Payroll and track invoices within minutes thanks to QuickBooks, ADP and Paychex integration!
Web & Mobile Compatibility: With an easy-to-use interface, users can access PurelyTracking from all platforms be it Web, iOS or Android.